Explore The Benefits Of REVIT MEP Online Training!
|
REVIT MEP is a BIM (Building Information Modeling) software application, created by Autodesk, which aids the workflow from theory to construction. It is designed to help engineers, designers, and contractors across mechanical, electrical and plumbing (MEP) industry to design complex buildings efficiently. REVIT MEP training is ideal for anyone who wants to gain practical knowledge of working on live projects and land a profitable job.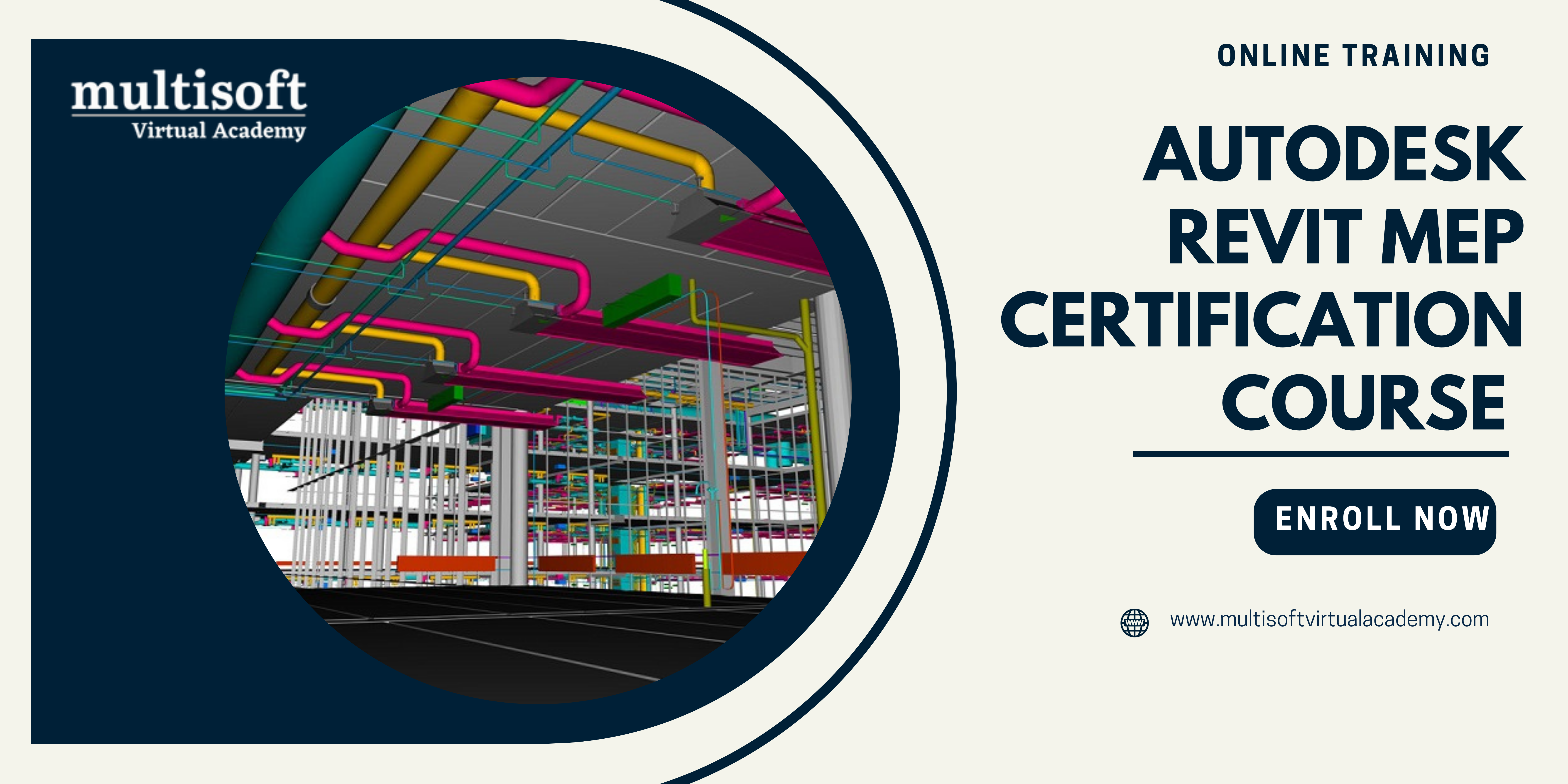 See Also: An Encounter With The Questions Asked On Revit MEP During Interviews
BIM is a process that implies the management of digital representations of physical and functional characteristics of places. Building Information Models are data used by designers to facilitate decision-making regarding a building or other built asset. BIM software such as REVIT MEP is used by businesses and individuals to plan, design, construct and maintain different physical infrastructures, like water, gas, electricity, communication utilities, etc. It improves MEP design quality and collaborates in real-time to support the project delivery process. The demand for REVIT MEP professionals is going up in the Architecture, Engineering, and Construction (AEC) industry. As a technology solution, it is one of the biggest game-changer, and just like any new technology, there is a great need for skilled professionals in this area. Thus, it is an ideal choice to get yourself trained through Revit MEP Online Training and become a licensed REVIT expert.
See Also:  Advantages Of Using Revit MEP Software In A Project
REVIT MEP is also used by businesses that deliver building services projects but do not deliver BIM. It offers numerous benefits which translate into straight forward productivity gains. Learning REVIT MEP tool allows architects and engineers to leverage its many benefits. They can create components with parametric qualities, which mean their elements are 3D, but they can modify the associated 2D planes to change the 3D model. This dynamic modification saves time and conflicts that arise while matching the information across different drawings. With its singular database, realistic visualizations, sustainable building designs, and huge library, REVIT MEP is the first choice of engineers across the MEP industry.
See Also: Autodesk Revit MEP Online Training Can Take Your Career To The Next Level
Multisoft Virtual Academy is a licensed training organization that provides participants with the best REVIT Structure online training around. Their expansive course outline and seasoned instructors familiarize participants with both basic and advanced concepts of this powerful BIM tool and advance their career as Computer-Aided Designing (CAD) professionals, civil engineers, and architects. According to the experts, the demand for REVIT MEB skills are increasing and it is expected to become the standard practice in the coming years; hence Revit Architecture certification is the best way for professionals to demonstrate their skills and accelerate their career growth in the mechanical, electrical and plumbing industry.
About the author: Nisha Negi is a Technical Content Writer at Multisoft Systems. She writes blog posts and articles on various technical subjects. She is an experienced IT professional and bears immense knowledge of the latest technology. She stays current with all the ongoing and upcoming certifications. Her way of expression is contemporary and crisp.